living as nature intended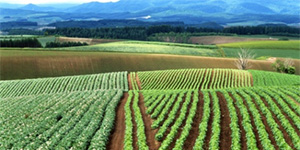 Sales of Local Specialties
Make your life alive Our products are 100% organic, and produced on the fertile lands of various regions in Japan. Full of natural energy, they will make your body and soul alive, and give you that good health confidence.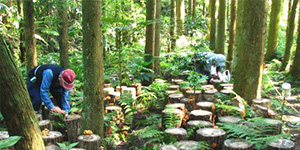 Production, processing and sales of plants and seeds
Living with nature Embedded in Japanese culture is a close and harmonious relationship between man and nature. Japanese rural areas have a complex ecological relationship between plants, animals and people. As our lifestyles modernize and change, this relationship is often forgotten, and in some ways lost. We strive to preserve and rebuild this old lifestyle of living with nature.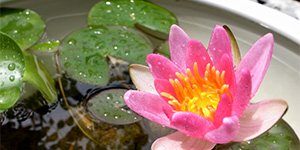 Preservation of the natural environment
The natural environment of the earth has been deteriorating due to the development of humankind. Biodiversity in the natural world is also decreasing. The biggest responsibility of humankind is to protect the rich natural environment for the generations to come. We propose a variety of lifestyles with nature for the preservation of the environment. more
Corporate Profile

A company to nature We value the Japanese lifestyle in harmony with nature and culture through the beauty of the four seasons. We do our best to ensure a better life for all.
Company Name
A&F Ltd.
Location
1006-2, Miyahara, Hoki-cho, Saihaku-gun, Tottori Prefecture 689-4206 Japan
TEL/FAX
TEL +81-859-63-0825 / FAX +81-859-63-0827
Website
President
Hiroyuki Kameyama
Number of Employees
Six
Date Founded
May, 1985
Busines

Wholesale of local specialty products and natural materials
Operation of online shopping website
Production, processing and sales of natural materials such as agricultural products, forest products and wild plants
Construction design and management of gardens and parks
Farm work agency business

Main Financing Banks

Yonago Shinkin Bank Minami Branch
The San-in Godo Bank Kishimoto Branch
Tottori Bank Gosengoku Branch
JA Bank Tottori Seibu Mizoguchi Branch
JA Bank Tottori Chuo Akasaki Branch
JA Bank Shimane Yasugi Central Branch

Qualifications and licenses

Plant nursery company notification (approved by Ministry of Agriculture, Forestry and Fisheries of Japan on February 18, 2011)
First-Class Civil Engineering Executive Management Engineer
Second-Class Landscape & Gardening Operations and Management Engineer
Garden Designer
Septic Tank Mechanic
License for handling poisons and harmful substances
Class B Hazardous Materials Officer License : Group 4 (Flammable liquids, gasoline, alcohols, kerosene, light oil, heavy oil, animal fats and vegetable oils)
License for Handling & Protecting Personal Information
Medical Herb Certification
Second-class Color Coordinator
Third-class Music Coordinator

A&F is looking for Business Partners
We are always looking for new companies to start a business with.
Please contact us from the form below.
link